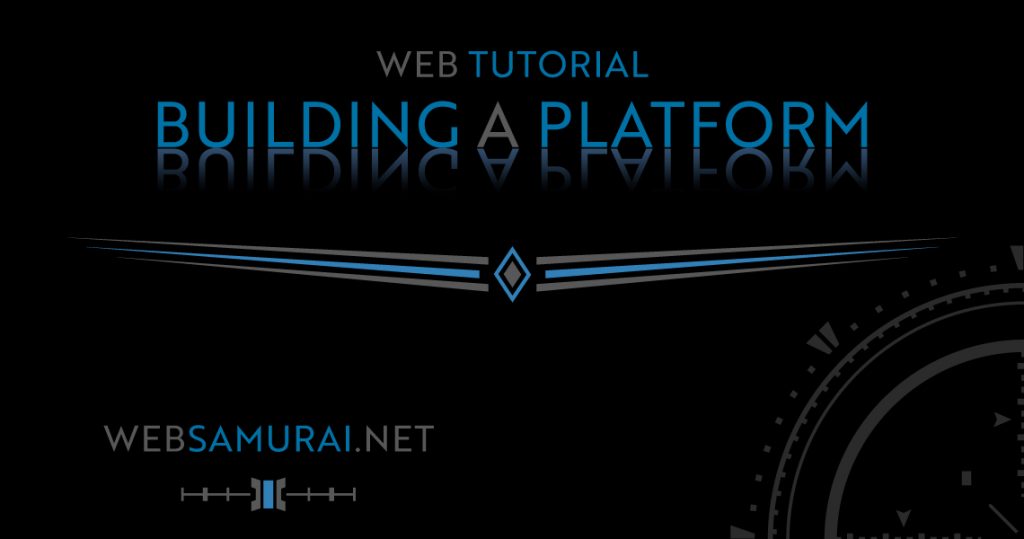 What is a platform?
The key to build an effective platform is to formulate a sound plan before embarking on such an undertaking. Being the architect of your own project is only the first step towards success as an artist or writer. Your platform is your connection to your audience and includes:
website
blog
social networks
conferences
book signings
art exhibits
speaking engagements
appearances on radio and television
These are only a handful of examples. The effectiveness of your platform will determine how well you're able to connect with your audience and will greatly impact your success.
Here are the seven secrets that can be implemented quickly to help you build an effective platform.
Secret #1 – An effective platform is the foundation of success for artists and writers
It's never too early to begin building your platform. Whether you're thinking about writing a book or showcasing your artwork, the time to start building your platform is the moment you decide to move forward with your idea. Don't wait until your book is written, or you have a large body of work completed, to start building your platform. Agents and publishers want to see what kind of demand your project will generate before committing to it and investing in your idea. You as the creator are responsible for establishing your platform as much as you are for bringing your ideas to life.
Secret #2 – Establish a web presence
Website, Blog, Social Media
This is often perceived as the most difficult part of your platform, however hiring a professional to help you with this can cut down the stress and frustration, as well as maximizing your efforts by letting someone with knowledge and experience do the technical part, while you focus on writing. However, there are some free solutions that are pretty simple to setup and you can be blogging within a few minutes.
Checkout these free solutions to get started on a low or no budget platform:
Once you've got a presence established and start building your network, you can move into a more personalized solution, but you need to start somewhere.
Secret #3 – Start blogging
The most important aspect of your web presence is creating great content, and as the creative force behind your project, that should always be your primary focus. Once you've established your Web presence, you need to start blogging, a lot. Consider your blog a daily journal that enables you to connect with others and build rapport with your audience. While it's not a requirement to blog everyday, it is very important to create quality content on a regular basis and being diligent about writing or publishing artwork regularly, will help you grow your network much faster. Your readers, if they like your work, are always interested in what you, the creator of works they love, have to share. So find your voice and share what's on your mind, and share it often. This will help you solidify that connection with your audience in ways you have yet to realize.
Secret #4 – Begin networking
Join online communities, social media sites and message boards. Start writing articles for other blogs as well as reading and commenting on other peoples blogs. Offline networking is important too and you should start attending conferences, get involved in local groups, attend book signings, speaking engagements, art shows, and take advantage of every opportunity available to talk about your project.
Secret #5 – Start a newsletter
The number one activity that people engage in with their computer on a daily basis is checking email. Running an email marketing campaign, also known as 'a newsletter' allows you to connect with your readers on a more personal level. Your newsletter can be once a week, once a month or whenever you have time to publish it. If possible create exclusive content for subscribers only, to entice readers to subscribe and keep coming back. The newsletter is extremely important to building your platform because it gets you into the readers inbox on a regular basis. This is one of the best ways to get visitors to return to your website. Another thing you can do to increase subscribers is to give out incentives such as free giveaways, discount coupons, special invitations for events and speaking engagements you'll be attending, and lots more.
Secret #6 – Tracking / Statistics
Once you've started building your platform, it's critical to track everything you do. Running a campaign without tracking and analytics, is like driving blindfolded. Having a web presence is not enough, you have to know what your visitors are doing before, during and after their visit to your website. Using a business class analytics application is the best way to do that. I use, and recommend to others using Google Analytics, as it allows you to see what pages are visited most often, what websites visitors are using to find yours, what keywords, and how long they stay, plus tons of other data.
Secret #7 – Testing and Tweaking
This is where you really start to learn what your audience likes and doesn't like. And you better believe, it's just as important to know what they don't like as it is to know what they do like. So we test, and tweak, and test some more, and tweak some more, all the time tracking the results of everything. Testing, tracking and tweaking your website, it's content and every part of your campaign, are probably the most mundane and least sexy part of being a creator and building a platform, but they are absolutely essential to your success. Without them, you're shooting in the dark and while you might get lucky, the odds are not in your favor.