Website administration involves the process of establishing a hosting service for your website, registering your domain name, setting up email accounts, publishing website content, DNS transfer.
Take the frustration out of setting up your website. Web Samurai will handle all of your website administration issues by providing services and consultation in the following areas.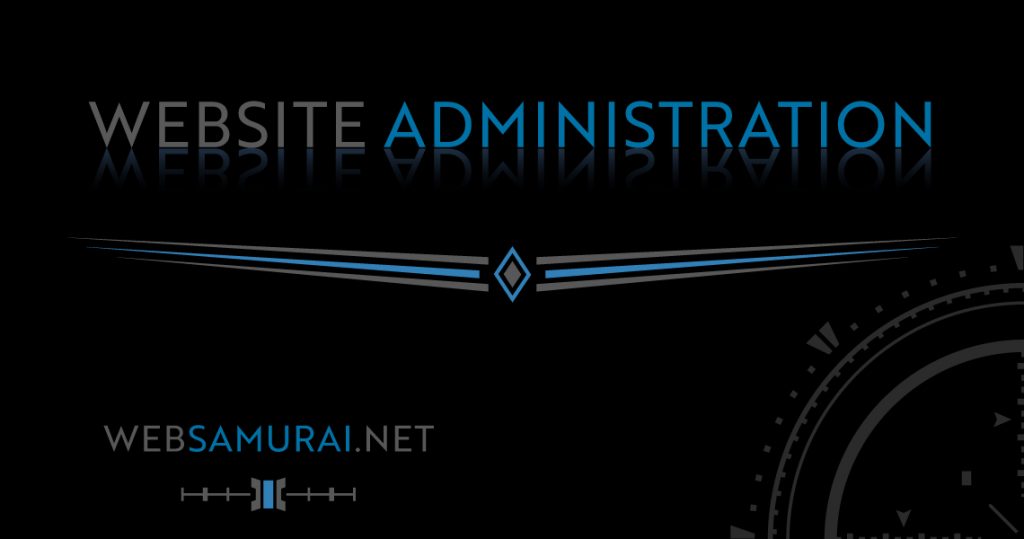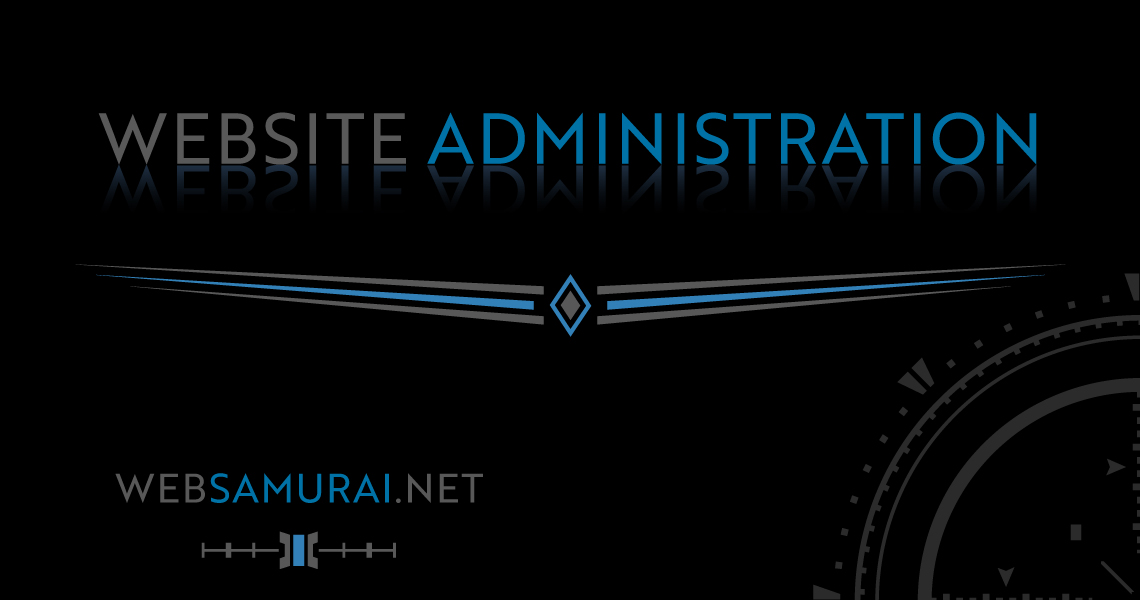 WEBSITE ADMINISTRATION
DOMAIN NAME REGISTRATION
There are many domain name registrars to choose from. We have sifted through the multitudes available in order to determine which ones are the most reliable and cost effective for our customers. If you prefer to register a domain name yourself we recommend VegasDomains.net
WEBSITE HOSTING
We have researched the industry leaders in website hosting and have established working relationships with one of the best service providers available. Our knowledge of their systems and services is available to you, when you become our customer.
When you choose Web Samurai as your website developer, we will save you both time and money by providing these services.
Whether you host your website with us directly or with another hosting company, we are capable of administering your account. Web Samurai will either maintain your web hosting account for you, so you only have to deal with one service provider or we will work directly with your hosting service provider, design and code your web pages to your specifications and save you the headache of sifting through the volumes of information on this topic.
Our expertise is at your disposal when you obtain our services.
Learn more about our Web Hosting service.
EMAIL ACCOUNT SETUP
Some web hosting service providers include limited free email accounts with their hosting service. I have found this to be inefficient and problematic for a number of reasons. I recommend using a third-party cloud based solution to manage and store your emails. As your website hosting provider I will help you setup and configure your emails with a third-party cloud based email provider. Customizing these accounts can be confusing and time consuming. In order to streamline our services and provide you with a more complete solution, I offer email management as well as many other administrative services.
WEBSITE PUBLISHING
Creating and publishing Web pages
The most common way to create a Web page is to use a Web authoring-tool, also called an HTML-Editor. There are various types of authoring tools available, ranging in price, but the most popular is Dreamweaver by Adobe. As an alternative, you can create Web pages manually by writing the HTML code in a text editor such as Notepad. Tips for learning more about HTML can be found all over the Internet by searching for HTML tutorials.
Website Publishing requires knowledge of FTP (File Transfer Protocol) software. To access your site via FTP you will need to acquire a username and password from your hosting service provider and familiarize yourself with FTP to upload pages and files to your website.
Web Samurai Website Administration makes things easier for you.
WEBSITE MAINTENANCE
A static website is frustrating for your website visitors, as well as website owners. Any effective online presence is updated regularly with new photos and text, and maintained for enhancement of the visitors' experience. Outdated material should be removed regularly, broken links fixed or removed, contact information must always be current. Web Samurai offers website maintenance as an ongoing service with different plans available to meet your organizations needs.