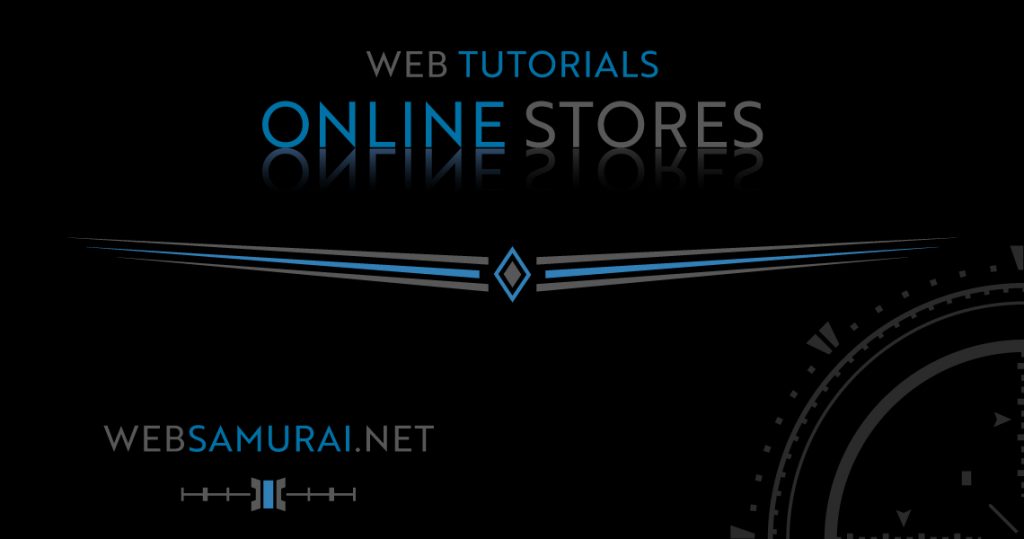 SETTING UP ONLINE STORES
Internet based business provides an incredible opportunity to generate additional income for some, and a way to realize freedom from the workplace for others. Online stores are one of the fastest most affordable start-up businesses available. However there are some significant factors you need to know about, before you invest in your own Internet based business. Like any Internet based business, online stores are an investment and must be well thought out and properly funded before getting started.
Starting your own online store is not a difficult process but it requires some knowledge of the Internet, and a general understanding of how marketing will impact the success or failure of your Internet based business. Most importantly you must be well informed about your products, the benefits they offer your customers and why is it better for customers to buy from you as opposed to other online stores.
Getting Started
Once you've decided that an online store is the right model for your Internet based business it's important to take action. Many people spend too much time and money trying to perfect the look and functionality of their online store when the most important thing in establishing this type of Internet based business is to get your products in front of your customers as soon as possible.
The sooner you establish your online presence the sooner customers can start buying from you. Once you've done that you can spend as much time as you like modifying your store and refining the buying process for your customers.
Choose the right product
You will have more success selling products that you have a personal interest in. Sharing your interest in the product with potential customers will build trust and confidence among buyers.
Choosing the right product for your online store can be difficult but it is one of the most important steps in establishing your Internet based business. Use the Internet to search for products that you are interested in and look for items that are hard to find. The best way to find a profitable niche is to identify a hole in the market. When demand exceeds supply there is opportunity.
Choose the right solution
Online stores need a payment solution so customers can make their purchase the moment they decide to buy. Decide whether you will use a shopping cart or a proprietary payment solution such as PayPal or Google Checkout. PayPal and Google Checkout are relatively inexpensive and easy to setup but a true shopping cart solution will offer many added benefits to you and your customers.
There are many options available for online stores including Yahoo stores, Ebay Prostores, Volusion or even a basic Ebay account can be an inexpensive way to get started with an online store.
Be sure you learn the benefits and features as well as the costs for the different options available for online stores so you can make an informed decision before you get started.
WordPress combined with Woocommerce is an excellent solution for DIY Online Stores. If you're looking to have someone help you build your store, WebSamurai is well versed in this area. Contact us today for a free consultation.
Get your product to market
Once you've decided to make the investment in starting your own Internet based business don't allow unnecessary delays stand in your way of success. Getting your product to market may seem obvious, but it's one of the most common causes of failure among start-up entrepreneurs.
Getting your product to market as soon as possible can not be overstated. I once read an article about a man who created a telephone around the same time as Alexander Graham Bell. The man (I don't remember his name) submitted his patent application just 2 hours after Bell. 2 HOURS and he missed his opportunity.
Don't sit on your ideas. Make a plan and execute that plan without delay.
Buying Process
Make it easy for your customers to buy products from your online store. This might seem obvious but just visit some online stores selling products and see how difficult and confusing the buying process can be when executed incorrectly.
Your customers should be able to find products and buy them within a few clicks. If your products are not easily found customers will get discouraged and go elsewhere to shop.
Pictures, detailed descriptions and sometimes video of your products are all you have to close the sell. Your customers will depend on these to make their buying decision. High quality images and professional sales copy are vital for the success of your online store.
Customer Trust
Few things are more important for online shoppers than to feel confident and secure when making an online purchase. Display your company phone number prominently for customers to see. Insure customers personal information is secure by implementing proper security features in your online store and let customers know they are safe.
Testimonials
Having a testimonials section where your customers can leave feedback about their purchase is a valuable tool for online stores. This gives potential customers an opportunity to read what other customers have said about your products and services.
Return Policy
A flexible return policy could make the difference when your customer is making that final decision to buy. This is one of the most important features to offer in your buying process. Detailing your return policy builds customer confidence in the product and your company.
If it makes you more comfortable, limit the amount of time a customer has to return an item but let them know.
Stand behind your products and offer the return option. If you don't believe in your product you shouldn't be selling it. Your confidence in the product or lack of confidence will translate to your customer and could ultimately influence them to buy or keep searching. If you don't believe in the product your customers will sense that and buy somewhere else. You should be confident that customers will be satisfied with their purchase or consider selling a different product.
Most customers will never even use the return option. However, if you find that you have an unreasonable amount of returns coming back consider dropping that product from your inventory.
Online shoppers don't have the luxury of picking up the item and carrying it with them, so a flexible return policy allows your customers an opportunity to examine and hold the product before they decide to keep it. If they decide to return the item, don't let that bother you. Give them their money back and offer them another product. A happy customer will always come back.
NOTE: The purpose of the return policy is to reassure customers that you stand behind your products and consider customer satisfaction your highest priority.
In the event that a customer asks for a refund you should provide them with shipping and packaging instructions. If they do not follow your recommended procedures and the product is damaged, feel free to withhold their refund. If however, they do follow your instructions, the shipping cost and insurance may be deducted from their refund and the remaining balance refunded to them upon delivery and inspection of the product. Be sure to include details such as these in any Return Policy so customers are aware of their rights and responsibilities when shopping at your store.
Shipping
A good eCommerce solution for your online store will include a feature to calculate shipping automatically and add that to the price during the checkout process.
Most online shoppers understand that they are responsible for shipping fees. Have customers pay for shipping whenever possible. Online shoppers are willing to pay for shipping if the products you are selling can't be found elsewhere or your prices are less expensive.
Develop a standard shipping policy for your online store and display that policy on the website for customers to read. Let them know what your policy is with regards to shipping and receiving. For example, if you prefer to only ship through FedEx let customers know that each shipment is tracked so you know when it's received by the customer.
Damaged Items
Choosing the right shipping method will insure that customers receive their package in a timely manner without damage to the product. When shipping high value items always insure the shipment to protect you and your customer if any of the products are damaged.
In some cases, if a product is damaged during shipping, it might be easier to offer the customer a discount on the product as opposed to a full refund for returning the product. Especially in the case where the product is unique or one-of-a-kind. Often times customers will be completely happy with a product that is less then perfect, if they can simply save some money on their purchase.
Tax
Know your state and local laws regarding tax on Internet sales. Most states only require you to collect sales tax on orders that are shipped within the same state you are conducting business in.
Some states charge a use tax on products that were purchased out of state. In this case the customer is responsible for reporting the purchase and paying the tax on that purchase.
The only way to insure that you are in compliance is to know your state and local tax laws and abide them.
It's also helpful to choose a shopping cart solution that includes a built in tax calculator. Research your options carefully.
Search Engines and Visitors
Search engines love text. Put as many pages on your website with as much relevant text on each page as possible. Make sure your pages are related to your products and all pages should link to each other. Take extra care to ensure that each page is accessible through the least amount of clicks possible. 1 or 2 clicks should take visitors to almost any page on your website. This strategy is true for human visitors as well as search engines.
Update your website often, every day if possible. Many customers will visit your online store 5, 10 even 20 times before they buy from you. If you add new content regularly this shows them that the website is being maintained and the person running the website is a responsible business person.
Message Boards
A message board or online community for your visitors to interact is a great way to build a customer base. This takes a while to get off the ground but you have to be persistent and don't get discouraged if no one leaves comments for the first few months. Don't give up and it will take off.
Summary
The information contained in this article is simply a list of tools to help you get started with your online store. These tools can only help you if you are willing to make the commitment to see it through and don't be afraid to invest the capital necessary to achieve success. Internet based businesses don't fail because of lack of motivation or great ideas they fail because of lack of funding and failure to persevere.
Successful online stores are profitable because the store owners are committed to offering high value at affordable prices and are willing to do whatever is necessary to develop their customer relations.
Consider your Internet based business a triathlon not a sprint. It requires stamina, endurance a strong will and the ability to adapt to your environment and overcome all obstacles in your way. Preparation and commitment will help you succeed.